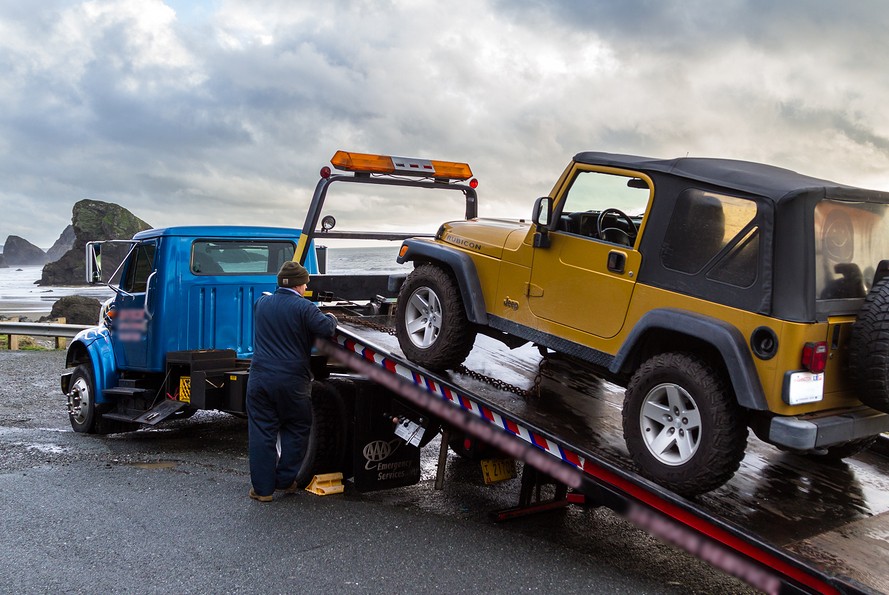 Eden Prairie Towing Company is a well-established towing service in Hennepin County, boasting over 20 years of combined experience. Our team prioritizes the safety of drivers by providing top-notch roadside assistance. We offer fast and reliable service and strive to be the leading towing company in the region.
We have the expertise to handle a variety of vehicles, including cars, trucks, SUVs, motorcycles, and electric vehicles. Our professionals are equipped with the latest tools and technology to guarantee proper and safe handling of your vehicle.
At Eden Prairie Towing Company, providing exceptional customer service is paramount. Our team operates 24/7 to ensure timely and efficient support for all your towing needs. Whether it's a jump-start, winching, or towing, we are committed to helping you.
In addition to towing, we offer a range of roadside services, including fuel delivery and lockout services, to get you back on the road as soon as possible and ensure your safety. With our skilled crew, you can trust that you're in good hands.
For reliable and affordable towing and roadside assistance in Hennepin County, turn to Eden Prairie Towing Company. Our team of experts is standing by to assist you with any needs. Trust us for professional and dependable service. Dial (952) 209-7707 now!
We're Always Here When You Call
At Eden Prairie Towing Company, excellent customer service starts with a warm welcome. You'll be greeted by one of our friendly and knowledgeable team members when you reach out to us. They'll take your information and dispatch a driver to your location immediately. Our drivers are highly trained and equipped with the latest tools and technology, allowing them to provide quick and efficient towing and roadside assistance services. With a deep understanding of the local area, you can trust our drivers to quickly get you back on the road.
Our drivers are dedicated to delivering top-notch service. They treat your vehicle carefully and respectfully, ensuring no rough handling or damage occurs. They understand the value of your vehicle and strive to get you back on the road safely.
When you call, our friendly and knowledgeable team will assist you and provide an outstanding experience. With our skilled drivers equipped with the latest tools and technology, we are dedicated to meeting your towing and roadside assistance needs with a positive attitude and unwavering commitment to excellence. Contact us without hesitation in your time of need.
Our Mission
Our objective is to offer trustworthy and competent towing and roadside assistance to the people of Hennepin County, Minnesota. Our main concern is to deliver prompt and effective service while prioritizing safety and customer satisfaction. Our group of skilled professionals is dedicated to guaranteeing a pleasant experience for each customer.
Our Vision
Our vision is to be recognized as the premier towing and roadside assistance provider in Hennepin County, Minnesota, known for its reliability, expertise, and commitment to customer satisfaction. We constantly work to advance and enhance our services through innovative technology and methods, guaranteeing top-notch service to our clients at all times.
From Humble Beginnings
Eden Prairie Towing Company has come a long way as a small towing service provider since its early days. We started with one red truck, one guy in a pair of overalls, and our fingers crossed. The weather was cold, but that didn't bother him. The guy just so happened to enjoy ice fishing.
Today, we are widely recognized as one of Minnesota's most reliable and trusted towing companies. Our focus on prompt, efficient, and professional service and our skilled team have made us a top choice for towing and roadside assistance in the region.
We are dedicated to continuously improving and innovating our services. It isn't just one red truck anymore, but an entire fleet. No matter the emergency, whether it be a jump-start, fuel delivery, or tow, our team is ready and equipped to handle it with expertise.
We are happy to be recognized as a reliable and trustworthy towing and roadside assistance service source. Our focus on quick, efficient, and professional service has established us as the go-to choice for motorists in need. We remain dedicated to maintaining our commitment to excellence and providing the best possible service to our customers. If you're searching for dependable towing services, choose Eden Prairie Towing Company. Call us at (952) 209-7707.