Eden Prairie Truck Towing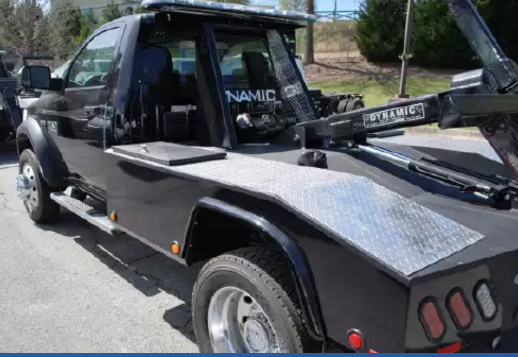 When you need reliable truck towing services in Eden Prairie, turn to Eden Prairie Towing Company. We are trusted experts with years of experience, who can tow all types and sizes of trucks—from pickups to semis! Plus, our highly-trained operators are on call around the clock so that they're there when you need them most. So look no further for top-quality truck towing services; choose us at Eden Prairie Towing Company today.
Truck breakdowns can be a source of stress and frustration, especially when you are stuck on the road. Our focus at Eden Prairie Towing Company is to provide fast and efficient service
At Eden Prairie Towing Company, customer satisfaction is at the forefront of our towing services. Our commitment to providing cost-effective and dependable support makes us stand out from the rest. Whether you need emergency EV charging, jumpstart service, or motorcycle towing—we have experienced drivers that are available around the clock. Let us take care of your truck towing needs and become your go-to choice in this industry today. Dial (952) 209-7707 now!
Towing For Your Truck, Your Neighbor's Truck—Everybody's Truck!
At Eden Prairie Towing Company, we are proud to be your experts in towing a plethora of vehicles with the right gear for every individual situation. Our inventory ranges from hook-and-chain trucks that can conveniently transport lighter loads and provide flexibility when transporting diverse types and sizes of automobiles. These trucks come complete with hydraulic boom winches and chains, which enable us to securely haul cars of all shapes and dimensions quickly yet safely.
To satisfy your more rigorous truck towing needs, we offer flatbed trucks, providing a dependable and secure solution. These vehicles feature hydraulic ramps that make it easy to load even those with broken axles or wheels. Additionally, larger vehicles are kept off the ground during transportation for an added layer of safety assurance. Flatbed towing is thus ideal when you need uncompromising protection and security.
For reliable truck towing services in Hennepin County, turn to Eden Prairie Towing Company. Our team of experienced operators is ready with specialized equipment designed just for heavy-duty vehicles like semi-trucks. You can trust us to safely transport your vehicle from one destination to another quickly and securely. With our superior service that combines expertise with the latest technologies, we're proud to be known as the premier choice for commercial truck transportation.
Are you a truck driver in need of towing services? Look no further. Our company offers expert, professional truck towing services that are tailored specifically to your needs. We prioritize prompt response times and take safety seriously so you can be confident your truck will remain safe and secure with us. Contact us now for the best quality tow service around.
Hennepin County Loves Us
If you're ever in need of assistance on the road, Eden Prairie Towing Company is here to help. Our team will go above and beyond to make sure your needs are met with exceptional customer service. From a flat tire to an empty gas tank or even a dead battery, our staff stands ready and eager to provide you with reliable support so that you can get back on track as quickly as possible. Let us take care of all your roadside worries—we guarantee complete satisfaction when it comes to the quality of our services.
At our customer service-oriented towing company, we prioritize the satisfaction and respect of our clients. Our top goal is to deliver outstanding truck hauling throughout Hennepin County so you can depend on us when your vehicle needs a reliable lift. We ensure that every customer's expectations are not only met but exceeded with effortless reliability—contact us today and see for yourself.
Dial (952) 209-7707.